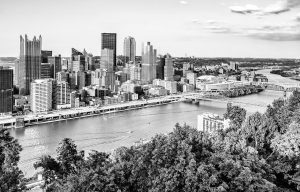 Pittsburgh is a great place to live, with a strong economy, vibrant culture, and affordable housing. If you're considering buying a house in Pittsburgh with an FHA mortgage, here are some tips to help you get started:
• Get pre-approved for a loan. This will give you a good idea of how much money you can borrow and what your monthly mortgage payments will be. You can get pre-approved through a lender or mortgage broker.
• Find a real estate agent who specializes in FHA loans and Pittsburgh real estate. A good agent can help you find homes that meet your needs and budget, and they can also guide you through the financing process.
• Be prepared to make a down payment. FHA loans require a minimum down payment of 3.5%, but you may want to consider putting down more to reduce your monthly mortgage payments and overall interest costs.
• Understand the FHA property requirements. FHA loans have specific property requirements, such as minimum property standards and square footage requirements. Your real estate agent can help you make sure that the homes you're considering meet these requirements.
• Be patient. The FHA loan process can be a bit more complex than the process for other types of loans, so it's important to be patient and allow yourself plenty of time to close on your home.
Here are some additional tips to help you get the best deal on an FHA loan in Pittsburgh:
• Shop around for different lenders. Compare interest rates and fees from multiple lenders before you choose a loan. You can use a mortgage marketplace like NerdWallet to compare offers from multiple lenders at once.
• Get a home inspection. Even if the home you're buying has passed the FHA appraisal, it's still important to get a home inspection to identify any potential problems with the property.
• Negotiate with the seller. Don't be afraid to negotiate with the seller on the price of the home or on who will pay for closing costs. FHA loans allow the seller to contribute up to six percent of the sale price of the house toward closing costs, so this can be an important negotiating tool.
Buying a house is a big decision, but it doesn't have to be overwhelming. By following these tips, you can increase your chances of getting the best deal on an FHA loan and buying the home of your dreams in Pittsburgh.