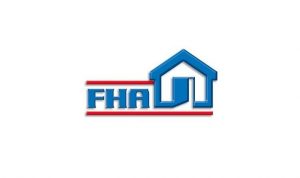 Selling your home in Pittsburgh, PA? 30% of today's home buyers use mortgage loans insured by the Federal Housing Market and the FHA requires that the properties financed meet a Minimum Property Standard.  Preparing your home to meet the FHA requirements will make it appeal to more home buyers and can sell faster.
Why does the FHA have minimum standards?
This insures the property is a safer investment that is not burdened with expensive home repairs at the start.
What are the FHA Minimum Standards?
FHA loan or not, most home buyers, get a Pittsburgh Home Inspection. However if the serious defects are revealed from the home inspection the FHA will not give the approval for the loan.
Safety- The property cannot have any Health or Safety Hazards that threaten the wellbeing of the occupant(s).
Soundness- The properties cannot have any physical defects and/ or conditions that compromise the structural integrity.
A list of common defects that will hinder the approval of an FHA loan in Pittsburgh, PA would be but not limited to-
Missing handrails
Cracked or damaged exit doors that are otherwise operable
Cracked window glass
Defective paint surfaces in homes constructed post-1978
Minor plumbing leaks (such as leaky faucets)
Defective floor finish or covering (worn through the finish, badly soiled carpeting)
Evidence of previous (non-active) wood destroying insect /organism damage where there is no evidence of unrepaired structural damage
Rotten or worn out counter tops
Damaged plaster, sheetrock or other wall and ceiling materials in homes constructed post-1978
Poor workmanship
Trip hazards (cracked or partially heaving sidewalks, poorly installed carpeting)
Crawl space with debris and trash
Lack of an all-weather driveway surface.
Roof leaks
Mold
As a Home Inspector in Pittsburgh, Allegiance Home Inspections has expert training and knowledge of Pittsburgh FHA Home Inspections.