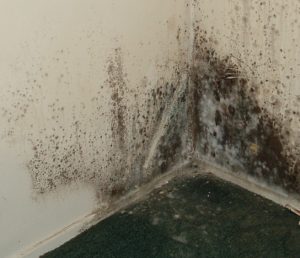 Pittsburgh is a beautiful historical city that is growing every day.  From new construction homes to homes well over a 100 years old, Pittsburgh has a large verity of housing. As a Pittsburgh Home Inspector a recurring defect I see in most of the older homes and even surprisingly some not so old homes is water intrusion issues in the foundation leading to a variety of problems but specifically Mold in Pittsburgh Homes.
Unfortunately most of the older homes in South Western Pa were not constructed with the materials or knowledge we now possess in this modern era for waterproofing foundations.  Even some newer homes built within the last decade are lacking due to priority in budget.  When looking at buying or even building a home a common mistake is wanting to spend on the aesthetics of the interior and not spending on the preventative exterior.   Because of these things Mold Testing specifically basement Mold Testing has become a common occurrence for Pittsburgh Home Inspectors.
One of today's trends around the country as well as Pittsburgh is finishing basements. This adds living space and additional value to homes. But unfortunately if the foundation wasn't properly waterproofed what seems like a bonus room can actually become a new home owner nightmare if they opt out of the Home Inspection, Mold Inspection and Mold testing before closing.  When the foundation walls are covered and a water intrusion occurs Mold can begin to grow were it cannot be seen and cannot be detected except by someone such as a Home Inspector Certified in Mold Inspections and the appropriate Mold Testing.
There are some indications that there is possible mold growing in your finished basement such as any damp areas or musty odors.  However the only true way to know is a Mold Inspection with Mold Testing done by a third party such as a Certified Home Inspector.  Mold remediation can be expensive and can range anywhere from $500 to $5000 and beyond depending on the size of the area.  Most remediation companies are certified to perform the Mold Inspection and Mold Test themselves. Although it is tempting to try and use one person for both Mold Testing and remediation consider the conflict of interest.  Choosing a third party Pittsburgh Home Inspector to perform the actual Mold Inspection and Mold Test with no investment in the remediation is always a smarter choice.
Expensive remediation isn't the only issue of Mold in a home. Exposure to molds can cause health issues such as nasal stuffiness, eye irritation, wheezing, or skin irritation. In worst cases Mold can cause more severe reactions with those with serious allergy conditions compromised immune systems as well as the young, pregnant and the elderly.
Some Common Mold found in Pittsburgh are but not limited to-
Cladosporium
Penicillium
Alternaria
Aspergillus
If you suspect mold in your home or a house you are considering purchasing having a Pittsburgh Mold Inspection may be in your best interest. Contact us today for a free Pittsburgh Mold Inspection Consultation.