If you have been looking to buy a home in Pittsburgh you know that Pittsburgh's Real Estate Market is, well, a little chaotic.  A common issue many Home Buyers are running into is after a long extensive search, when they finally find a home, it becomes painfully obvious that they are not alone.  Pittsburgh home buyers know that likely any home they see already has multiple other offers and with this has come a dangerous trend.  Being that a Home Inspection in Pittsburgh is not a requirement by Law, there has been pressure on home buyers to waive the Home Inspection and use this as a bargaining tool. This may very well secure an offer, but at what cost to you?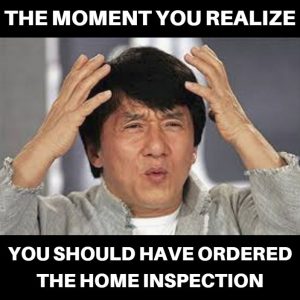 Waiving a Home Inspection in the Pittsburgh area is truly a gamble, and the odds are not in the buyer's favor.  The average Pittsburgh Home is close to 100 years old, and many are older.  Older homes, like older cars, come with problems that are not always obvious to the untrained eye.  Unknown defects mean more money for repairs down the road, and this is precisely why home buyers have historically wanted the house they are buying to be inspected beforehand. The fact is every homeowner knows that no house is perfect.  Whether the home is 100 years old located in historic neighborhoods like Oakmont, Millville, Lawrenceville etc. or a brand-new construction in newer areas like Cranberry, Sarver, Murrysville, etc. you want to know the true condition of the home before you buy it, not after. Buyers who waive Home Inspections are running a huge risk of waking up one day with a home only to find out it is not at all what they expected or had planned financially for.  
So, if you are looking to enter the housing market know that there is a good chance that waiving your home inspection will be at one time or another a temptation you may face.   First do your own research.  Ask trusted friends and family who have purchased homes in the past about the Home Inspection process and whether they would have bought a home without one.  Ask about all the things their Inspector found that they would not have known until it was too late.  Read the countless stories of people who have gambled by waiving inspections only to find though they own a home it came with buyer's remorse.   Lastly if you are being pressured to waive a home inspection by the suggestion that it could "tip the scale for your offer" honestly ask yourself if that scale is being tipped in your favor? 
https://allegiancehi.com/schedule-appointment/
412-969-4388